We're exhibiting the Royal Cornwall Show on the 9th, 10th & 11th June 2022!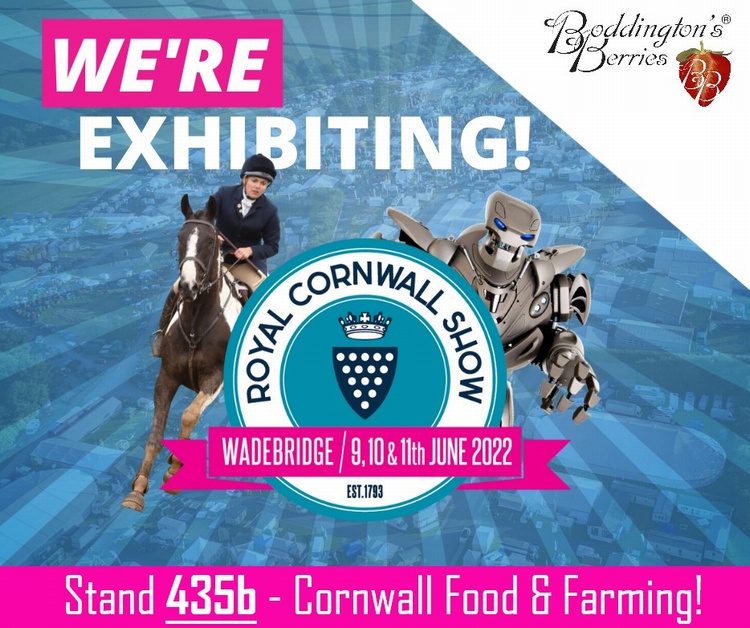 We'll be at the Royal Cornwall Show on the 9th, 10th, and 11th of June 2022 taking place at the Royal Cornwall Showground in Wadebridge.

After 2 – 3 years of absence due to the pandemic, this will be our second official consumer show of the year, and it's a big one. We're raring to get started with this one.

As well as the usual 227g main range, we've also made a variety of special limited-edition jams – In celebration of the Queen's Platinum Jubilee event. . These jams were traditionally made during the second world war, and when our Queen came to the throne. Come on over and have a taste. For the early birds, we'll also have our freshly picked strawberries.

Our stand is 435B in the Cornwall Food and Farming section.

For more information and details about the festival, please follow the link: https://www.royalcornwallshow.org/

See you there soon!