Trending Now: Speciality Vinegars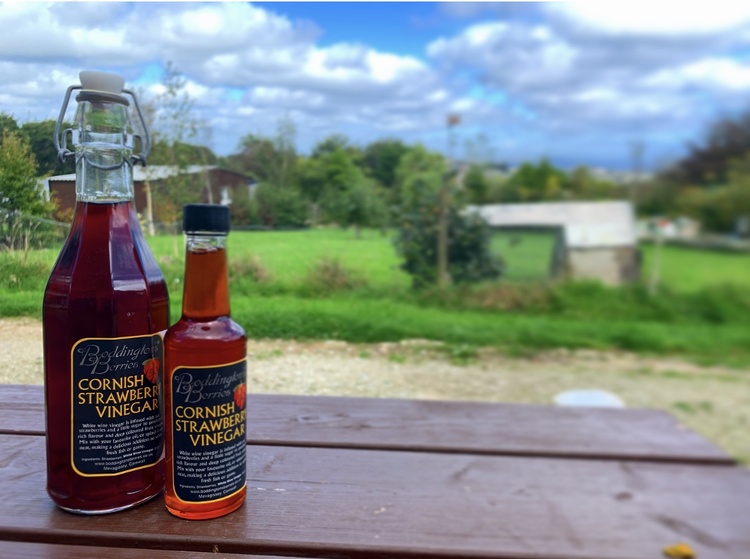 Sales are soaring for speciality vinegars at the moment - the country is going mad for their sharp, tangy tastes.

The continuing trend for Levantine food (Eastern Mediterranean cuisine including favourites such as hummus and baba ghanoush) has led to an acquired taste for 'sour', as well as the return to traditional crafts such as pickling and sourdough bread-making; boosting sales for tangy condiments. The recent low- and no-alcohol trend has also increased demand for drinks with complexity, health benefits and less sweetness. Enter the shrub: a fruit syrup preserved with vinegar and mixed with water, soda or alcohol to make a tangy cocktail (hint – our Cornish Strawberry Vinegar works a treat!).

The market for speciality vinegars is mainly adventurous foodies and restaurant chefs, but this doesn't mean the rest of us should miss out! There are so many fun infusions to play with – why not start with our Cornish Strawberry Vinegar. Drizzled over a chicken salad makes for a quick, easy and delicious lunch, or if you fancy something a bit more autumnal, reduce the vinegar, add butter and pour over sautéed greens – fabulous paired with a hearty steak. For dessert, you can add the remaining vinegar to a chocolate brownie mix for a modern twist on a classic recipe.

We will be adding more Strawberry Vinegar recipes to our website over the next few weeks, so grab yourself a bottle now and get creative!