Strawberry and Rhubarb Crumble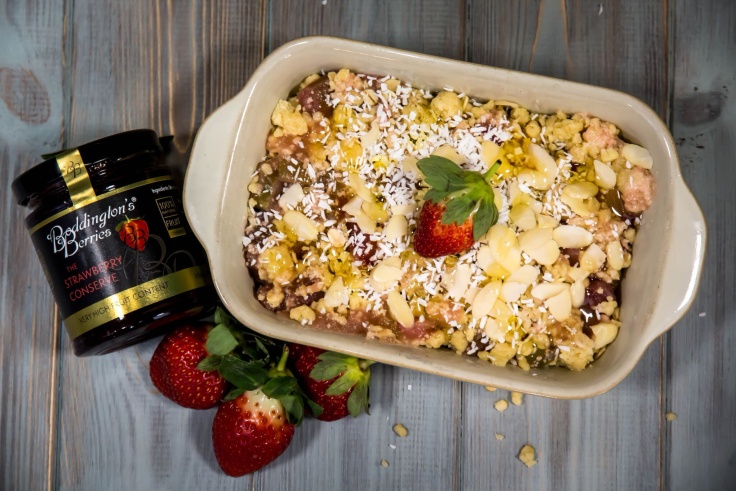 This classic crumble recipe has a few hidden surprises with the ginger and coconut combination but it is a real crowd pleaser. Serve with cream, ice cream or fresh strawberries.


Serves 4

Ingredients

4 tbsp Boddington's Strawberry Conserve
6 rhubarb sticks, roughly chopped
1 tsp ginger, finely sliced
125g butter
100g plain flour
2 tbsp oats
1 tbsp coconut flakes
1 tbsp flaked almonds
100g caster sugar
2 tbsp honey
1 orange, juiced


Method

1. Make your crumble by rubbing the diced butter and flour together and then add in the oats, coconut and almonds. Work into a good crumble texture and then stir in the sugar and honey.

2. In another pan, start to sweat the rhubarb with the juice from the orange and add in the strawberry conserve. Once the rhubarb starts to soften (approximately 3-4 minutes), add to a pie baking dish and top with the crumble mixture.

3. Bake at 180˚C for 30 minutes until the crumble topping is golden brown.