Sticky Marmalade BBQ Ribs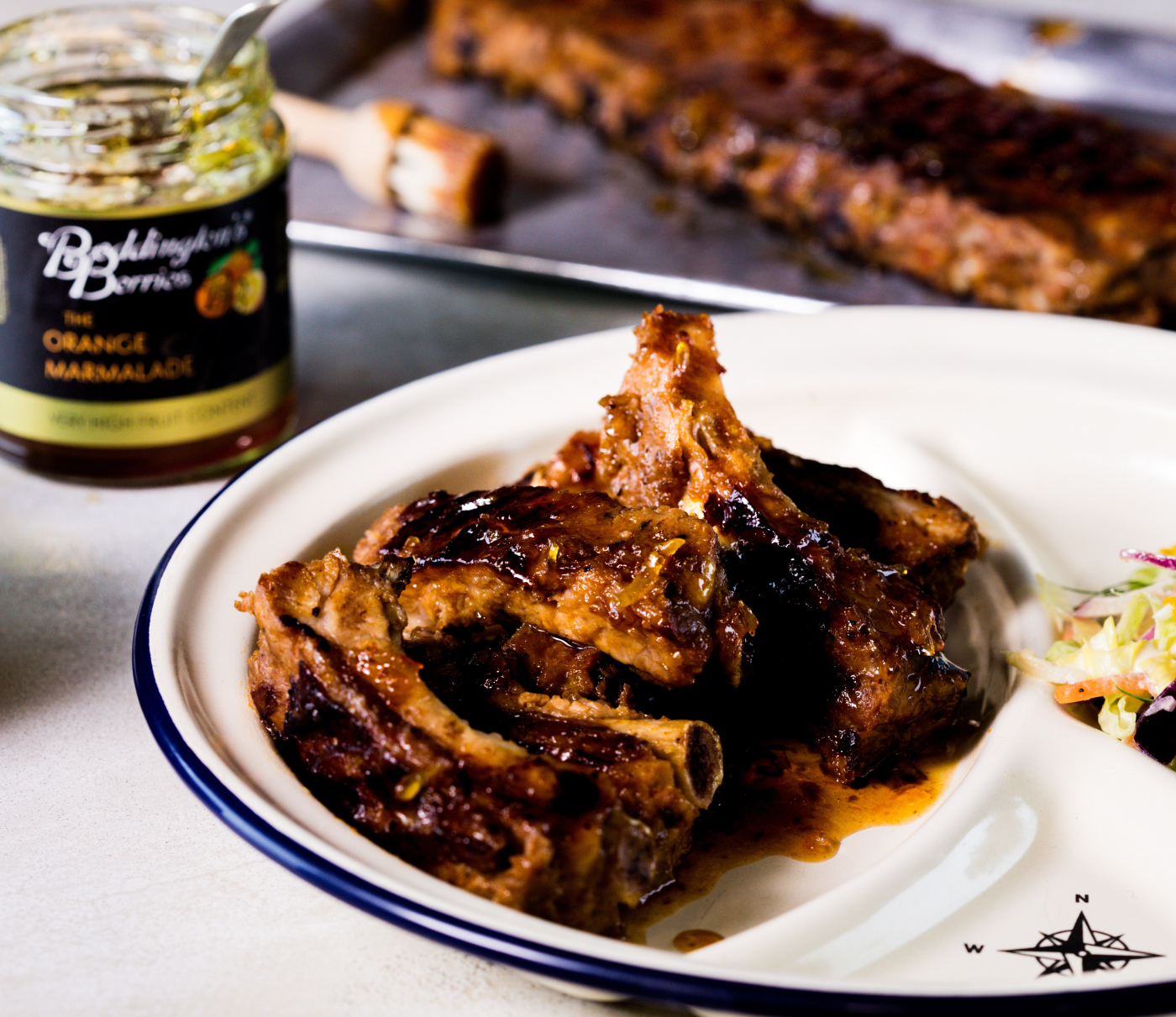 This recipe is a really interesting twist for the BBQ this summer and they are easy to make. Our sweet orange marmalade BBQ ribs will have the whole family getting stuck into some sticky finger-licking fun. Serve with coleslaw and sweet potato chips.


(Serves 4-6)

Ingredients
100g Boddington's Orange Marmalade
500g pork ribs
50g BBQ sauce (or if you want to make your own, mix equal parts of soy sauce, ketchup and honey)
50g butter


Method
1. Preheat the oven to 160°C.

2. Make a simple sauce by combining melted butter with marmalade and BBQ sauce. Warm the sauce through and keep to one side.

3. Season your ribs with a sprinkle of salt and pepper and a little oil. Place in a baking tray with a few tablespoons of water. Cover the tray with tinfoil and roast for 2 hours.

3. Baste and brush the ribs with your homemade marmalade BBQ sauce and return to the oven for a further 30 minutes.