September Round Up - Autumn Season, Polytunnel Maintenance and Speciality - September 2021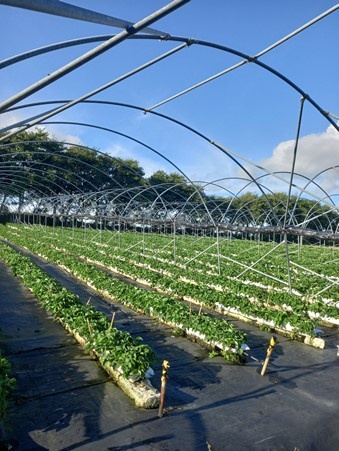 Summer is officially over, bring on the Autumn!

Frosty temperatures and gloomy nights loom over our farm with some seasonal challenges coming our way. We're currently in the process of performing essential maintenance around the farm considering the Autumn and Winter periods to come.

Work has primarily been carried out on our polytunnels. Our picking staff are working extremely hard to ensure they're ready for next year's season. This includes clearing, sweeping, and weeding the tunnels for next year's planting along with maintenance of the structures themselves.

Our outdoor plants have also been maintained in preparation for the Autumn with them being trimmed back ready for the 2022 season. Speaking of the new year, we have also ordered our stock for planting in January, for next year's crop.

At the beginning of September, we exhibited at the Speciality & Fine Foods Fair at Olympia London for the first time in almost two decades. The show was a resounding success and incredibly informative. As a business, we have learned a lot from the experience from networking with exhibitors. We always listen to customer feedback and the show was both beneficial and insightful to us in that regard. We thank those who came over to view our stand and have a chat with us!

For the show, we published a feedback form as part of entry into our hamper giveaway (the winner has been selected and we thank those who took part). We're thrilled with the positive feedback our products at the show received. Furthermore, the feedback gathered suggested a great interest in sustainability from a consumer perspective when purchasing a product; this is something we've already started discussing and we shall be exploring further. Please keep an eye on our website and our social media pages for future information regarding this!