Red Onion Relish Burgers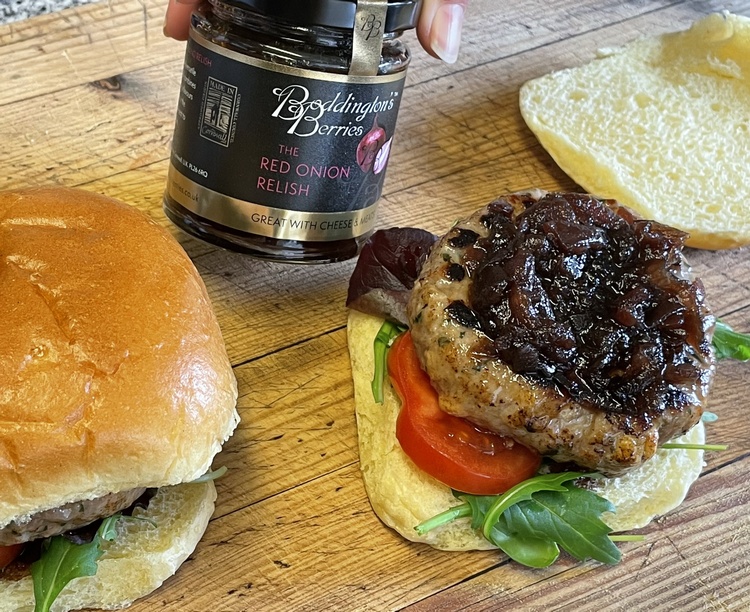 Perfect for the summer BBQ weather- why not try this quick and easy recipe idea to add depth to your burgers!

A soft brioche bun filled with a pork and apple burger, rocket, sliced tomato and a good lashing of red onion relish.

Ingredients:
2 Brioche buns
Large tomato, sliced
Salad leaves, rocket
2 Pork and apple burgers (can you beef burgers)
Boddington's red onion relish 227g jar

Method:
Heat the olive oil in a frying pan and let it get hot. Fry the burgers until cooked throughout, turning over half way (roughly 7/8 minutes).
Slice your brioche buns, tomatoes and assemble with the salad onto the buns and add the burger.
Add a spoonful of red onion relish onto the top of each burger and serve!