Pork and Apple Chutney Grilled Cheese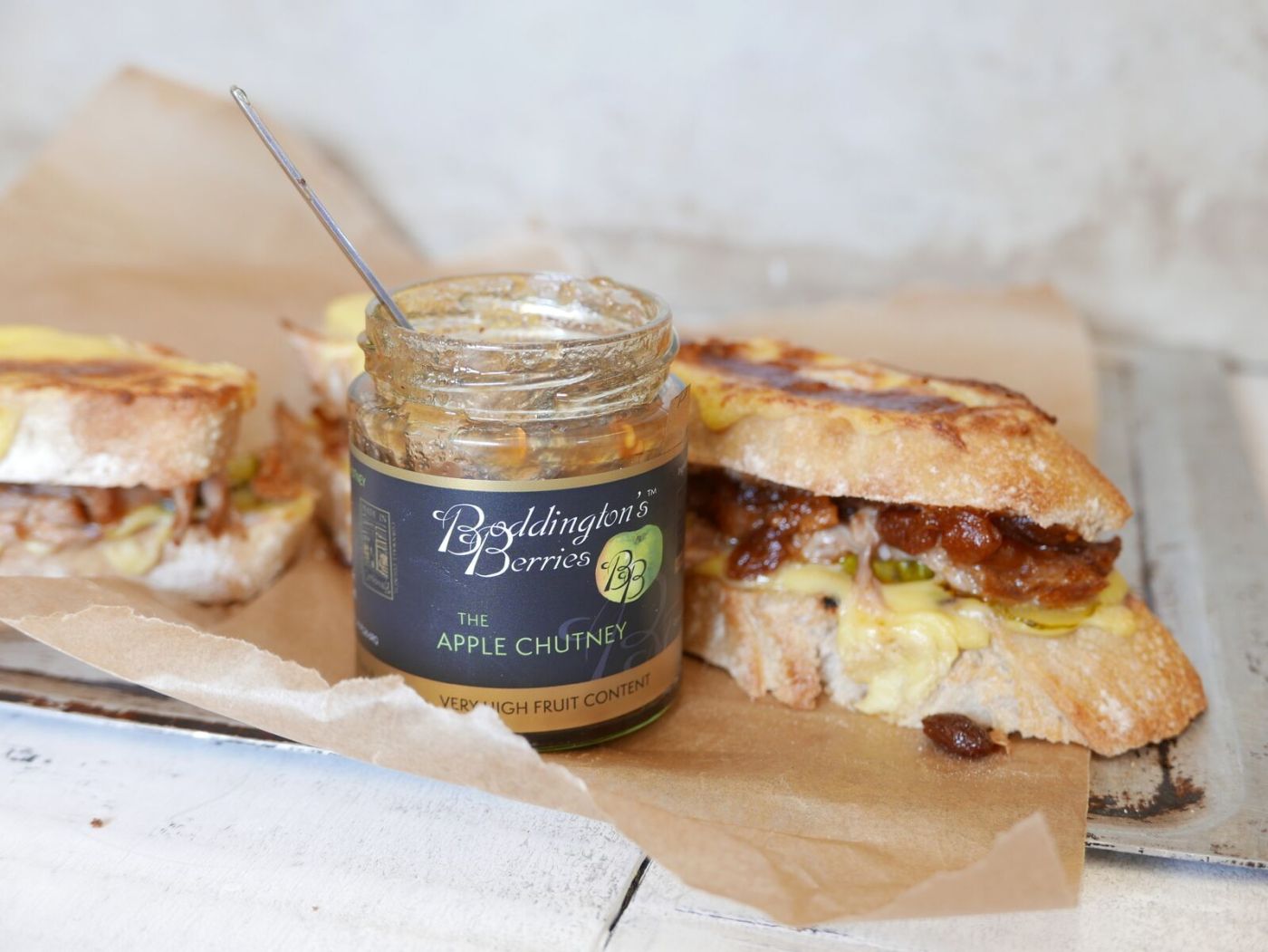 Cheese and chutney go together like strawberries and cream. This classic partnership of flavours is boosted with pulled pork and sweet dill pickles. The local cheese we use is ideal but any mature cheese sauce will complement our sweet apple chutney.


(Serves 4)

Ingredients

4 tbsp Boddington's Apple Chutney
400g pulled pork shoulder
Loaf of sourdough
100g grated Cornish gouda
4 large sliced gherkins
50ml local beer
2 egg yolks
2 tbsp flour
50g butter
100ml double cream
Salt


Method

1. Make a basic cheese rarebit mix by melting some butter and stirring in the plain flour, then add double cream and a splash of beer, stirring continuously until the sauce is smooth and there are no lumps.

2. Add the grated cheese and stir until smooth and silky.

3. Remove from the heat and whisk in the egg yolks.

4. Toast the sourdough and spread the cheese mix on one slice and top with gherkins. Spread our apple chutney on the other side and top with pork.

5. Combine together and grill with some butter brushed onto the bread. Enjoy with a crisp salad and mustard dressing.