October Round Up – Halloween, Sustainability and Staff Farewells - October 2021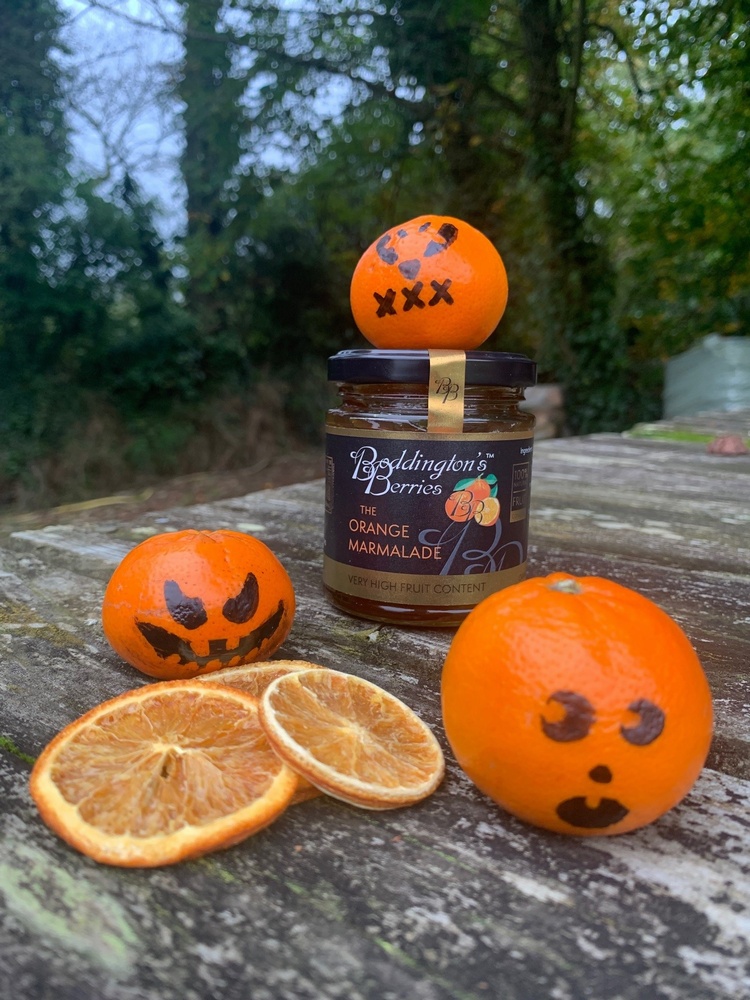 October has been yet another busy month! The strawberries have now been 'put to bed' for the winter months and we said goodbye to our seasonal picking staff Eden and Tom. Both of whom have been amazing and a true credit to the workforce with the work they have carried out here on the farm. We wish Eden and Tom well on the next chapter of their journey, travelling Europe before returning home to Australia; and thank them for their hard work and dedication here at Boddington's Berries!

We have been pleased to see an increase in engagement and continued support across our social media platforms this month, culminating in a Halloween oranges, to promote our marmalade product lines.

Our Christmas page has officially launched to the public with newly introduced hampers and limited-edition lines only available whilst stocks last. Not only have we added new hampers, but we have also updated some of our existing hampers too - featuring some of our newest product releases such as the Dumpsie Dearie and Rum and Raisin Marmalade designed and implemented by last year's Harper Adams University placement student: Charlotte both devised the recipes and designed the labels!

As a business, we have begun to look at our sustainability and eco credentials – more on this to come in future posts both on our website and social media.