Not your typical cream tea...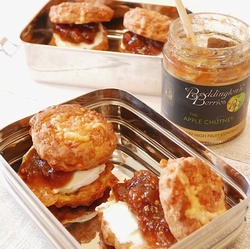 If you haven't tried our Apple Chutney, it needs to go on your 'to do list' fairly swiftly. I know we might sound biased, but truly, our Apple Chutney brings meat and cheese to life!

So grab yourself a scone, plain or savoury, layer on some chutney and add a slice of your favourite cheese. If you're stuck for choice, brie is a great place to start.

Feel free to put the cheese on before the chutney though!