March News Update - Strawberry Growth, Tradeshow Follow up and Carbon Neutral Update!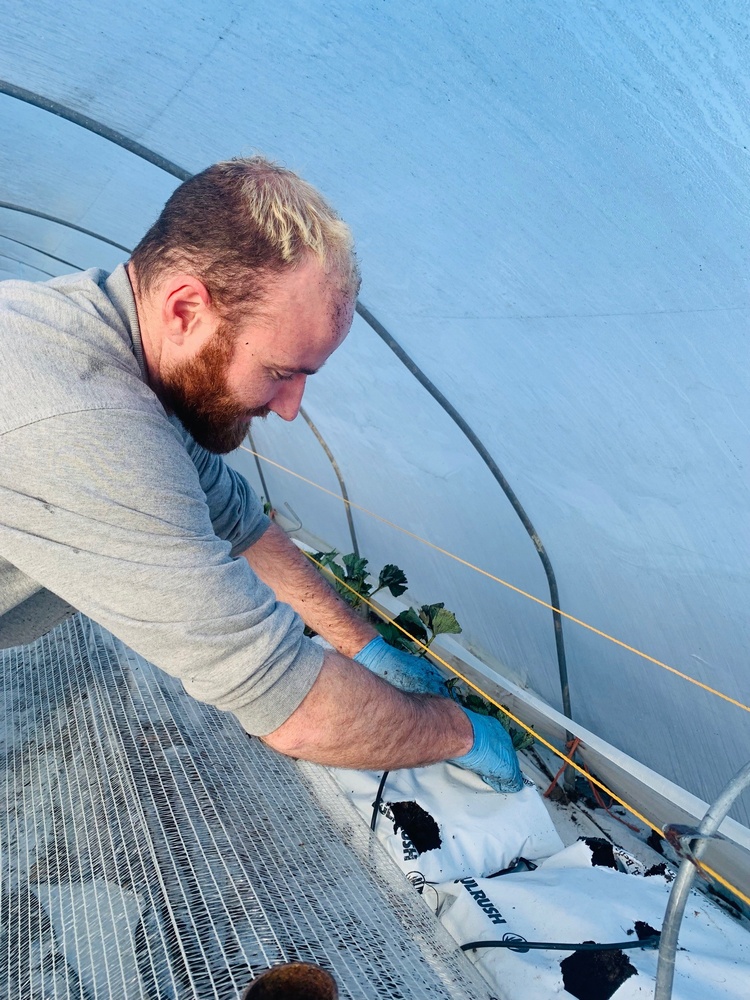 Springtime is looming and just around the corner; our first crop of strawberries continue to grow with flowers appearing already. During the 2nd week of March, we'll be planting the next batch of plants, to extend our harvest for a further 6 weeks – one more planting to follow, which should ensure a continuous harvest through to the end of July. We should also receive the first colony of native bumble bees to pollinate the strawberry plants; this helps produce a perfect heart shaped strawberry. Some of the first flowers have suffered 'black eye' due to the frost, but not too many.

We will soon be in the process of trimming the leaves off the plants and removing the first trusts of flowers in weeks to follow.

Back in February and at the beginning of March, we exhibited at the Source Tradeshow in Westpoint, Exeter and Expo West Tradeshow in Wadebridge, Cornwall. Both shows were successful, allowing us to interact with our current customers and fellow exhibitors, and happily meeting some new ones.

We are pleased to announce that we have been certified CARBON NEUTRAL! With the help of Positive Planet, we are now aware of our carbon footprint, and have begun taking action to reduce this. As a start in February, we purchased an electric hybrid van, and new for this month, we've trialled a biodegradable paper labels for our 227g jars of Strawberry Conserve, and had some very interesting feedback from exhibitors and visitors alike.

We managed to survive the storm relatively unscathed. Although we did suffer a few power outages and a tree that fell next to grandads garden shed. Luckily, no polytunnels flew away!