Farm Update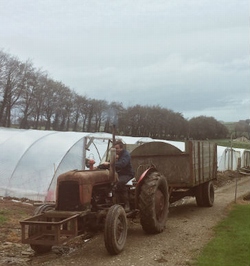 That's it! Our strawberries have now come to the end for this year. So that means our focus shifts to maintaining the farm and doing all 'farm activities' that came second to strawberry husbandry.

The strawberry runners are in the process of being trimmed. We've removed old fences, put up new ones and scattered grass seeds over all bare patches on the ground!

Hedges have been trimmed to reduce the risk of any trees falling on the poly tunnels, hello storm Brain we are pointing at you.

We are now looking at sourcing lighting for the tunnels in preparation for February / March 2018. Break night lighting is a whole other news story that will make an appearance in the beginning of next year.

Due to us having more time to focus on other things, we are also looking for a new labelling machine (I know, we are all very excited) and a new foil lid label supplier.

The winter months might be dreary and grey, but it gives us the downtime to improve our farm, keep it safe and allow us to really work on the improving the health of our plants so the strawberries are juicy and delicious next season!