Burnt Brioche with Marmalade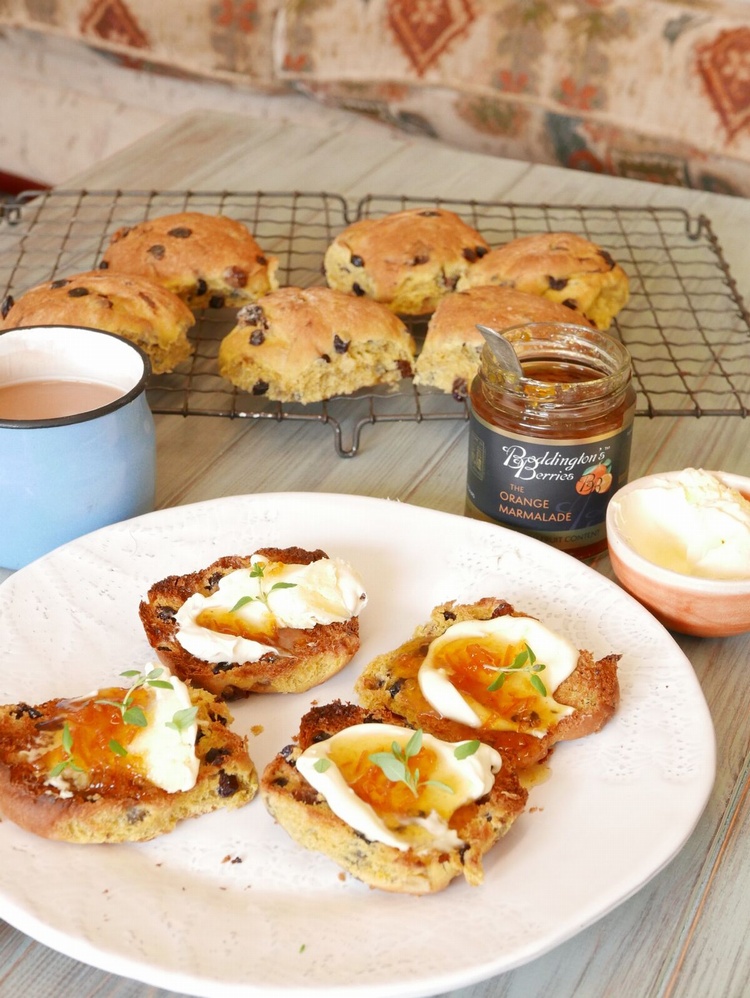 Burning food is all the rage at the moment with chefs and this slightly-burnt toast recipe is easily done. Burnt brioche works really well as the sweetened and bread is complimented by the bitter sweet marmalade, the thyme-infused honey adds a fragrant element and the ricotta brings all the flavours together. You can try this with Saffron buns for another colourful and tasty toast option.


Ingredients

1 tbsp Orange Marmalade
1 slice of brioche
1 tbsp ricotta
1 sprig of thyme ( or a pinch of dried thyme)
1 tsp honey


Method

1. If you have time, infuse your honey with thyme in advance by warming in a pan and adding fresh thyme, then put into a jar and leave to cool. Alternatively you can combine the honey and thyme together at the last minute and drizzle over the toast.

2. Burn your sliced brioche in the toaster - not fully black but definitely on the over-done side - and spread a dollop of marmalade on to the toast (you shouldn't need butter as the ricotta will add a creamy texture).

3. Finish with a drizzle of thyme honey and enjoy!