Boddington's Berries latest update on COVID-19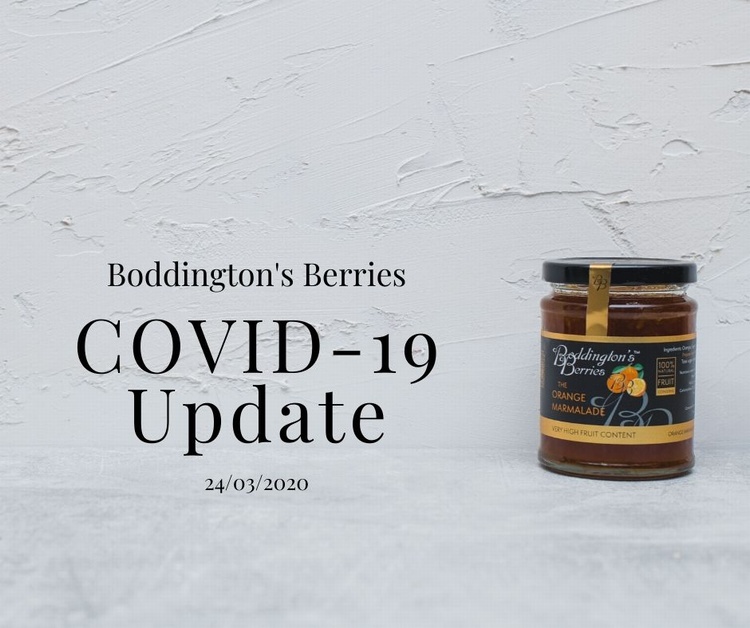 Following on from the Government's announcement regarding COVID-19 (Coronavirus). We would like to reassure you that we have put the relevant measures in place for the business, keeping social contact to a minimum.

Being a family run business, where the owners live on-site, production and distribution will continue. The family is well versed in all areas of the manufacturing and production of our products.

Following the Government's advice to shop online where you can, we are continuing to take orders through our website, where if you spend £15.00 or more you receive free delivery. Pre-arranged collections from the farm only, and we urge that you follow the government guidelines.

On current information, we are advised that the virus only lives outside of the body for a few hours and should not be present on any of our packaging by the time our product reaches you.

Our thoughts go out to anyone who has been personally affected, and we hope that you and your families are safe and well.

If you have any questions or queries, please don't hesitate to get in touch.

Best wishes,

Us all at Boddington's Berries.