August Round Up - New Products, Gin and PYO Tunnel Dismantling - August 2021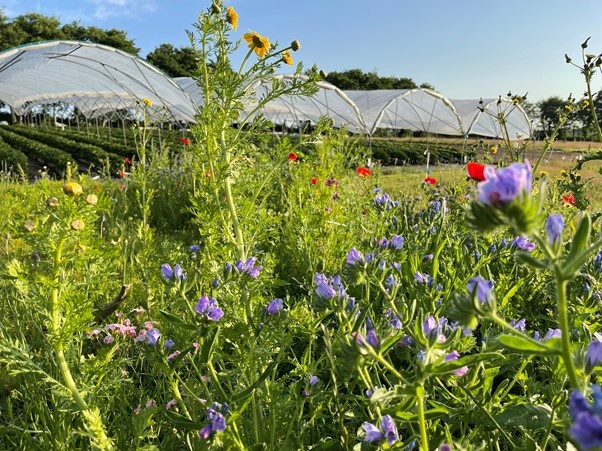 It's been a busy couple of weeks on the farm and there's a lot to talk about.

As summer is drawing to a close, the strawberry crops are finished, and we've been busy dismantling the covers from the tunnels that protect the Pick Your Own (PYO) crop.

The past few weeks have been extremely busy, and challenging – as it has been for so many, with high demand and delays in supplies. Our staff are working immensely hard to satisfy current orders and requests and we thank you and appreciate the patience of our customers throughout this time, as on occasion we have been out of stock of some lines.

Following the successful collaboration with Polgoon (wine) and Goddhbrew (beer) we have been working with The Wrecking Coast Distillery Company, who have introduced an extremely limited run of Cornish Summer Strawberry Gin!

The Cornish Summer Strawberry Gin is on sale now - more information about the product itself can be found here.

The Cornish Summer Strawberry Gin is extremely limited so make sure you keep an eye out and get yours quick – once it's gone, it's gone!

We also have some exciting new product announcements in the pipeline coming very soon! Watch this space, and make sure you lookout for the full reveal on our website and social media pages!