August News Update - Strawberry Season End, New Sustainable Packaging & New Shows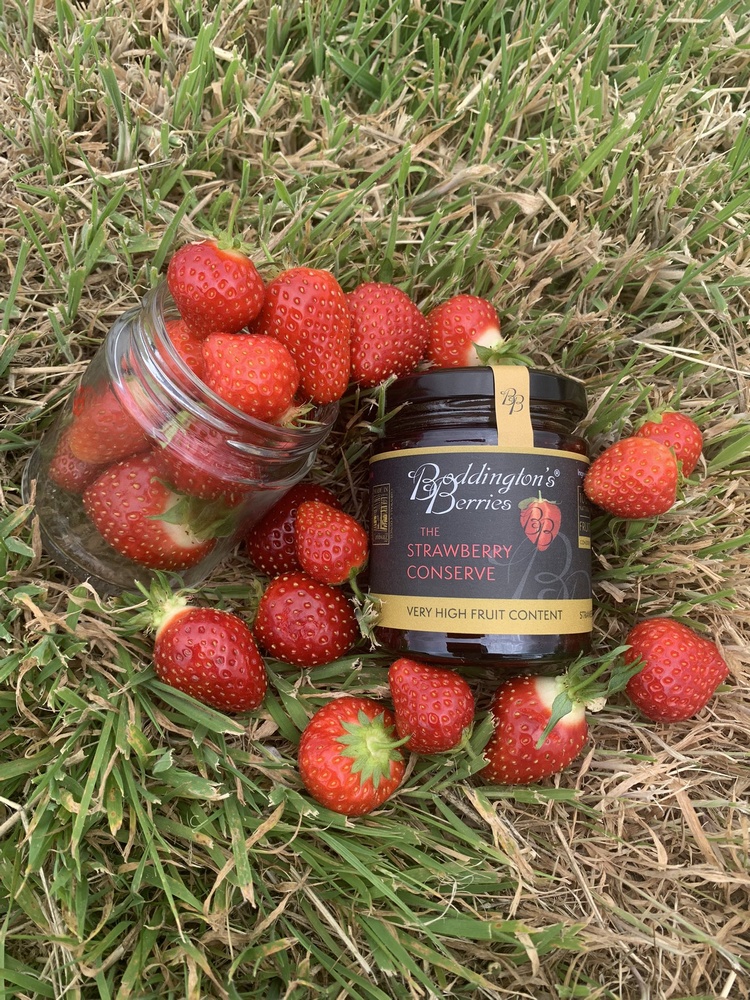 Summery spells of scorching weather has made its way around the farm and with it, comes the end of our strawberries for 2022.

The strawberry season has now officially come to a close meaning no fresh berries from now until mid-Spring of next year.

Along with our strawberries coming to an end, the same follows for our PYO event too. We had a good run lasting about 3 weeks with many visitors stopping by and 'filling their boots' of fresh Cornish strawberries. We're glad to see this year's PYO was enjoyed amongst our customers with very positive reviews and feedback our way.

As mentioned on our social media post a few weeks back, we have made further developments in our carbon-neutral push. We have introduced brand new white cardboard boxes for our 340g jars and 28g foil stock. Introducing our new Forest Stewardship Council (FSC) certificated cardboard boxes, this means they are sustainably sourced. Not only that, but we've also introduced new branded paper tape. This tape if fully recyclable and plastic free. Further progression will be made to align with our carbon-neutral status for the future. We're currently working on some exciting new developments relating to our packaging. Keep an eye out for updates.

Early discussions and preparations for our next consumer/ trade shows has commenced, as mentioned in our last news update, our next scheduled event is the Padstow Christmas Market during the 1st-4th December 2022. Though, seemingly a while away, updates and further news will follow leading up to the event. Along with this, we have the Source Tradeshow (Exeter), ExpoWest (Wadebridge), Farm and Deli Show (Birmingham) and many more in 2023.

Phil and our picking staff have been busy attending to the field and polytunnels. We're currently in the process of removing dead plants, leaves, and excess berries not suitable for market, essentially a tidy-up for the next planting stage commencing in Winter 2023. A lot more work is to be done on the field in preparation for the coming months. We hope to be planting strawberries again in the Winter season and have berries growing again in Spring 2023.