April News Update - Springtime Berries, Native Bumble Bees and Porthleven Food Festival!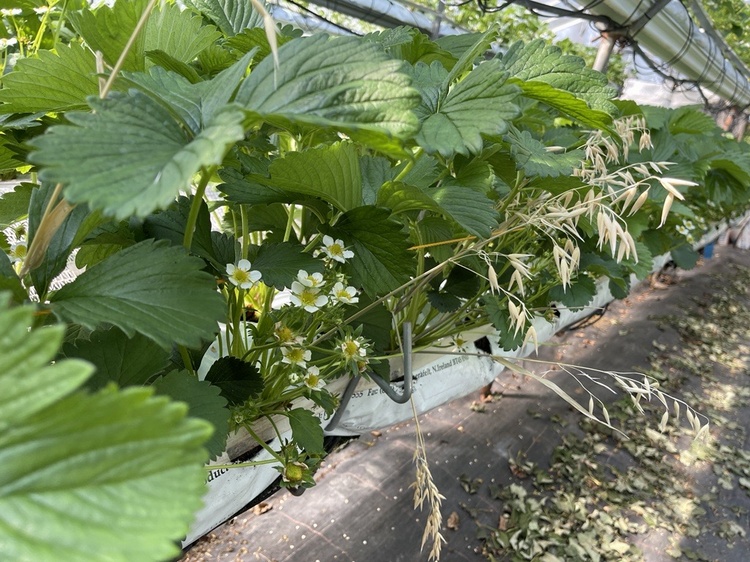 Springtime is now here and we're busy gearing up to the start of the strawberry season.

As you may have seen already on social media, we have native bumble bees helping with the strawberry pollination. This important process helps the fruit to create that desirable heart shape; we've already got the first berries on some plants, although they're small and green, but should be ready for picking later this month.

Phil and Ross have been busy finishing up the second batch of strawberry planting – our crop for the end of May and into June. In addition, our outdoor crop will have its poly cover placed on top for some time in mid-April to protect the crop from unwanted elemental damage.

We're once again collaborating with the Wrecking Coast Distillery company for the reintroduction of their Cornish Strawberry Gin utilising the juice from our very own fruit grown on the farm. We have taken out the frozen fruit from last year's season to juice with a hydro press. The Gin will once again be available for the summer season.

Towards the end of April, we'll be attending the Porthleven Food Festival. This will be our very first time attending the festival, and our first consumer show since 2019. It will be so good to be back out meeting people. Keep an eye out for us at the event and feel free to pop over to say hi. We'll have some special limited edition ranges available, along with the opportunity to sample our main range of conserves and marmalade.

Following on from our carbon neutral push, we have further assessed areas whereby eco-friendly substitutes can be made: we've started to use recyclable (fragile) paper tape on orders and general product packaging, and have replaced the label on our mainstay 227g Strawberry Conserve, with a biodegradable label. Further changes to reduce our carbon footprint are planned – watch this space.

As always, keep an eye out on our social media pages for news updates around the farm.